Dental crowns in Liberty Village, Toronto
Dental crowns are both restorative as well as cosmetic treatments - they can be used for many purposes in dental treatments. Dental crowns, also known as "dental caps", can be used to treat complications such as broken teeth, worn out teeth, decayed teeth or otherwise damaged teeth. Portrait dental's dentists, in Liberty Village, Toronto, Ontario may recommend a dental crown if it is possible to restore your damaged tooth to its normal shape and size. Upon completion of the treatment, the crown becomes your ailing tooth's new outer surface, as it envelopes the visible part of the tooth. A crown is formed according to the size, structure and shape of your natural teeth, allowing it to fit perfectly over your damaged tooth.
In comparison to bonded fillings, which only cover a portion of the tooth, dental crowns are meant to cover an entire visible part of a damaged tooth. The material used in preparing crowns can be composed of gold (gold tooth), metal alloy or ceramic. Best of all, porcelain crowns are tooth-colored, allowing them to be nearly undetectable.
For more details contact us now or visit our practice in Toronto, Ontario!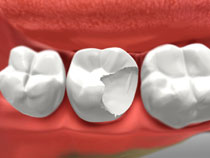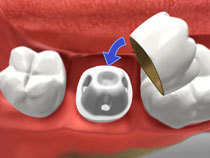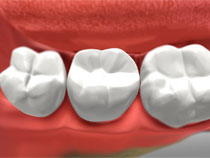 Last Updated On
2020-02-17