Dental Bridges in Liberty Village, Toronto.
A dental bridge is a suitable alternative for patients with one or more missing teeth. A missing tooth results in reducing the strength of your bite, which can create problems while chewing, biting or even speaking. A bridge is meant to replace the gap between to your teeth comfortably and provide proper support for your jaw line. It's structural integrity is assisted by the support of the neighbouring teeth, which provide an anchor for the bridge.
Our dentists at Portrait Dental, located in Liberty Village, Toronto, will examine the strength of your supporting teeth as the procedure relies on the health of these teeth as well. Strong and healthier supporting teeth can hold the dental bridge firmly in place for a longer period of time. Therefore, the strength of the neighbouring teeth becomes essential in this process. The bridge restores the stability of teeth, allowing you to bite and chew properly. It matches the colour of your surrounding teeth, and restores the natural, organic look to your mouth.
Contact us now to request your appointment with Drs. Kerbel, Kim or Gabay, or visit Portrait Dental in Toronto, Ontario!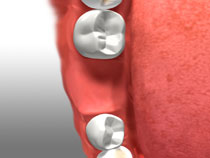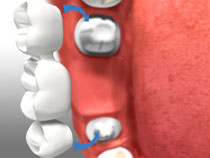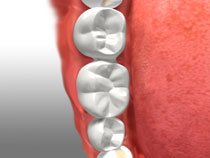 Last Updated On
2020-01-18